View Pics
(19) |
View Vids
(0)
Send Message
View Journal
KindaLonely
To: All haters of the world~{...MK. You can go...}~From: this trashy bitch ♥️
Name: Kylie Rose-Lynn
Age: 15
Gender: Female
Orientation: Bisexual
Status: Single & Looking
Location: Some say heaven. The truth is, I crawled up from hell and Satan's my dad, Canada
Member Since: Feb 15, 2019
Last Login: May 18, 2019
About Me
My name is Kylie Rose-Lynn, I'm 15, born July 29 2003, part of ddlg/bdsm, and I'm curious. I don't think I'm "officially" emo; I don't have the hair cut or the peircings, etc. I've finally convinced my mom to let me get a nose pericing and now I'm working on lip piercings (snake bites!!!) and more ear piercings. I've had blue hair for years and I had to stop because it started to damage it. Over the summer I'm gonna get "peeka-boo" hair (the tops gonna be black/dark brown and underneath is gonna be rainbow or "galaxy") I have a history of mental health and I'm still working through it now ~It's 2:05 am on a Friday night atm~ I don't belive in changing yourself for others, so this could just be a basic bitch faze, but I think every one can agree with me when I say that emo's are extremly atractive (not just "face" wise) I'm anti-social IRL, so the majority of my social interactions are made over the internet, for better or for worse. If you don't like me that is fine, I don't like me either, all I ask is that you dislike me from a distance, like anywhere but where I am distance. Thank you!!
I'm also very straight up, obviously, and will speake my mind if I think it's necessary or I see fit; sorry if this offendes you. <3 
Here are some pics of me. My laptop is screwy and wont let me use the actual photo thing. Be warned some are...50% nsfw <3 
https://images-ext-2.discordapp.net/external/fWhzWdYSP1wreJITGuplNR1H1tf1GBNEcVD7xpxdFBM/https/cdn.discordapp.com/attachments/417504733193043970/541025685318270977/image0.jpg?width=482&height=482

https://cdn.discordapp.com/attachments/524647489119453184/538811663571484683/image0.jpg


https://cdn.discordapp.com/attachments/526564056396464148/539173863872004098/image1.jpg
https://cdn.discordapp.com/attachments/526564056396464148/537458137368625162/IMG_E2080.JPG
https://cdn.discordapp.com/attachments/526564056396464148/530955486606917642/WIN_20190104_22_45_03_Pro.jpg
https://cdn.discordapp.com/attachments/526564056396464148/529453296734437386/WIN_20181231_19_12_17_Pro.jpg
https://cdn.discordapp.com/attachments/526564056396464148/529453299687096323/WIN_20181231_19_13_15_Pro.jpg
DD/LG: 
DDLG
 stands for Daddy Dom/Little Girl. The daddy/caregiver is the more dominant half of the relationship, the little is the more submissive.
BDSM: 
BDSM
 is variety of sexual activities that range from role-playing, dominance and submission, restraints and a variety of other sexual behaviors. 
BDSM
 relationships vary from other sexual relationships as there is a dominant and submissive partner in 
BDSM
Favourite Music
I'm a basic 'kid' and my one playlist of a thousand+ songs consists of TØP, MCR, P!ATD, FOB, Paramour, Green day, Simple Plan, All time low, The all amarican regects, Nightcore, Breaking Benjamin (correct me if I spelt that wrong), The Cab, Peirce the veil, Holly wood undead and a few others.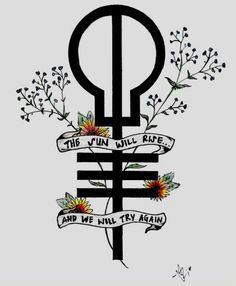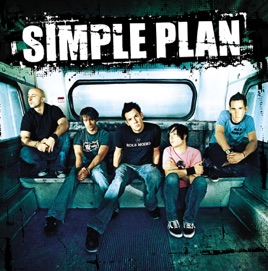 Favourite Films & TV
~HarryPotter: All of them~
~Fantastic Beasts and where to find them~
~Mrs. Perigrins home for peculiar children~
~Any and all Tim Burton made movies~
-Edward scissor hands
-The corpse bride
-Beetlejuice
Etc.
~Horror movies~
-Slenderman
-Unknown
-Exsorcist
-Parinormal Activity: All of them
-Hush
-don't breath
Etc.
~Others~
-A girl like her
-Emo
-documentaries
Etc.

Favourite Books
~Hahhaahaah~
 I-I don't read!! *wipes tear away from laughing so hard*
Funny!
lolol
Education / Occupation
Attending high school at DCHS (Durham Christian High School [not a christian per say] in grade 10)
Would like to be a psychologist, architect, or landscaper.......or live in a box~honestly I dunno
Who I'd Like To Meet
....People
....God (if he's there...[no offence])
....any one from anyone of my bands
My Links
https://www.f-list.net/c/katierose/
http://profiles.rphaven.com/Katie%20Rose
http://Discord: His_ Angel_Only#4807
View All KindaLonely's Friends