View Pics
(17) |
View Vids
(0)
Send Message
View Journal
Mish
I don't get on anymore because of targeted bullying.
Name: Mish (alienrain)
Age: 17
Gender: Female
Orientation: Bisexual
Status: Single
Location: Nowhere, United States
Member Since: Aug 21, 2017
Last Login: Jul 18, 2018
About Me
I don't get on anymore, read my newest journal
Chances are, if it isn't alienrain, byeprim, or Mish, it's not me
Favourite Music
In no particular order:
**The Neighbourhood
♥♥♥ ~Asking Alexandria ♥♥♥
~Anything Vaporwave
~The 1975
♥♥♥ ~FoB ♥♥♥
~
MCR
~The Gazette
♥♥♥ ~P!ATD ♥♥♥
~
Weezer
~Dir en Grey
♥♥♥ ~Green Day ♥♥♥ ~Old School Paramore
~Marilyn Manson ♥♥♥ ~One Ok Rock ♥♥♥
~Old School BvB
~People in Planes ♥♥♥
~Florence & the Machine
♥♥♥ ~The Weeknd
~Sex after Cigarettes ♥♥♥
~It Looks Sad
♥♥♥ ~Dean
~Grimes ♥♥♥
~Crywolf
♥♥♥ ~Twenty One Pilots
~Little Dragon ♥♥♥
~Alina Baraz
♥♥♥
~Kajagoogoo
~Enrique Iglesias ♥♥♥ ~Prince Royce
-
Current Concert List (I never go to concerts, dontjudgeme)
-Pitbull
-Prince Royce
-Green Day
-Against Me!
Favourite Films & TV
1. Merlin
2. Waterloo Road
3. Dexter
4. Degrassi
5. Possibly Game of Thrones
Favourite Movies:
1. Twilight Series
2. Underworld Series
3. Love, Simon
4. Star Wars 1, 2, 3, 4, & 6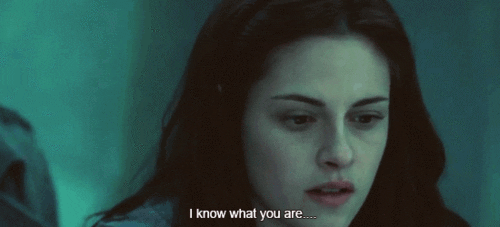 Favourite Books
I don't dislike any genre in particular, but fantasy, philosophical, and romance novels are some of my favourites.
I can also sit down with a good horror once in a while.
I'm unconditionally and wholly in love with writing and reading fantasy, and I've written/read a fair share of romance. I've written/read everything from lighthearted romance to horror. I've dabbled in reading and writing non-fiction, but it's not entirely my forte.
Fun fact
: my first piece of writing was a random booklet about me wanting a new, younger sibling, and then I wrote a 22,000-word novella at 12, my first long writing.
Fun fact: the first book I read was Horton Hears a Who! by Dr. Seuss.
Fun fact: the book that inspired me to start writing fiction was Misery by Stephen King.
Education / Occupation

High school student sadly
I'm a digital designer that makes book covers, and I'm also an author under the pen name Piper Henley. I've made Twitter, Instagram, and Goodreads under that name. On the disparate side, I do photography, modeling, and acting.
Who I'd Like To Meet

People who aren't fakes (e.g. not a catfish)

My Links
https://www.wattpad.com/alienrain/
https://www.instagram.com/alienrain/