View Pics
(21) |
View Vids
(0)
Send Message
View Journal
Mish
Follow me on Instagram: alienrain
Name: Dori
Age: 18
Gender: Female
Orientation: Bisexual
Status: Single
Location: Nowhere, United States
Member Since: Aug 21, 2017
Last Login: Sep 25, 2018
About Me
Read my newest journal. I explain everything about why I never get on.
Tengo 18 años // I'm 18
Chances are, if it isn't alienrain, byeprim, byedori, Dori, or Mish it's probably not me
Me encanta vídeos juegos, especialmente unos sobre aventuras (eg Tomb Raider, Uncharted)
I'm working towards fluency in Spanish :)
Favourite Music
In no particular order:
**The Neighbourhood
♥♥♥ ~Asking Alexandria ♥♥♥
~Anything Vaporwave
~The 1975
♥♥♥ ~FoB ♥♥♥
~
MCR
~The Gazette
♥♥♥ ~P!ATD ♥♥♥
~
Weezer
~Dir en Grey
♥♥♥ ~Green Day ♥♥♥ ~Old School Paramore
~Marilyn Manson ♥♥♥ ~One Ok Rock ♥♥♥
~Old School BvB
~People in Planes ♥♥♥
~Florence & the Machine
♥♥♥ ~The Weeknd
~Sex after Cigarettes ♥♥♥
~It Looks Sad
♥♥♥ ~Dean
~Grimes ♥♥♥
~Crywolf
♥♥♥ ~Twenty One Pilots
~Little Dragon ♥♥♥
~Alina Baraz
♥♥♥
~Kajagoogoo
~Enrique Iglesias ♥♥♥ ~Prince Royce
-
Current Concert List (I never go to concerts, dontjudgeme)
-Pitbull
-Prince Royce
-Green Day
-Against Me!
Favourite Films & TV
1. Merlin
2. Waterloo Road
3. Dexter
4. Degrassi
5. Possibly Game of Thrones
Favourite Movies:
1. Twilight Series
2. Underworld Series
3. Love, Simon
4. Star Wars 1, 2, 3, 4, & 6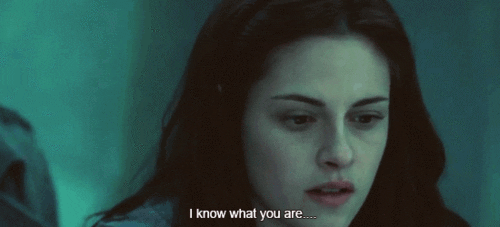 Favourite Books
I don't dislike any genre in particular, but fantasy, philosophical, and romance novels are some of my favourites.
I can also sit down with a good horror once in a while.
I'm unconditionally and wholly in love with writing and reading fantasy, and I've written/read a fair share of romance. I've written/read everything from lighthearted romance to horror. I've dabbled in reading and writing non-fiction, but it's not entirely my forte.
Education / Occupation

High school student sadly
I'm a digital designer that makes book covers, and I'm also an author under the pen name Piper Henley. I've made Twitter, Instagram, and Goodreads under that name. On the disparate side, I do photography, modeling, and acting.
Who I'd Like To Meet

People who aren't fakes (e.g. not a catfish)

Personas que se encanta aprender sobre los idiomas de el mundo
My Links
https://www.wattpad.com/alienrain/
https://www.instagram.com/alienrain/
https://www.instagram.com/byedori/