View Pics
(4) |
View Vids
(0)
Send Message
View Journal
AngelaDisastrr
I am Danny Disastr :D But in girl form.
Name: Angela
Age: 19
Gender: Female
Orientation: Bisexual
Status: Single
Location: California, United States
Member Since: Dec 06, 2014
Last Login: Aug 24, 2015
About Me
My name is Angela, I am crazy, funny, and silly. I have a dark side. I think about suicidal thoughts and stuff, I am famous online, quotev.com/TheHeartEater. im a gamer, so what im a geek and im pretty good at being one. I wish I have emo hair. :( I like to talk to dudes its fun to talk to them, I have a lot of guy friends and I help them out and they help me out. And I bright up their day. im probably they weirdest and strangest chick you'll meet.
I am Forever A Ghost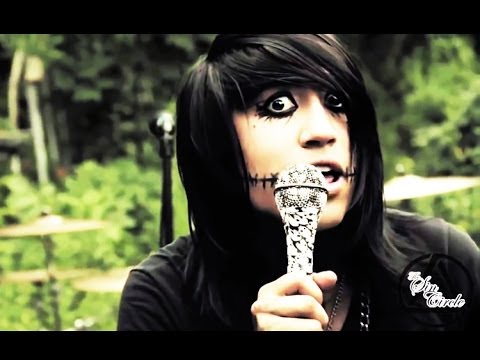 My Hero/Idol Danny Disastr
My Other Idol Mattie Foxx, Picture so teeny
Thats a bit better in a wider Picture. "Shh" - Mattie Foxx
Declan Grahm is Baeee
Look into my eyes -Declan Grahm
Best Picture EVER I just love Follow My Lead ♥ Perfect moment to take a picture!
Favourite Music
Punk, heavy metal, death metal, dub step. Abandon all ships Ghost town Pierce the veil Motionless in white Sleeping with sirens Get scared Black veil brides Bring me the horizon I see stars Us, from outside Attack attack Famous last words My chemical romance Falling in reverse Breathe Carolina Botdf The medic droid Skillet Live like glass Follow my lead Oh the irony And more


Favourite Films & TV
Dark skies Maze runner Drive thru Doctor who Grown ups 22 jump street Steven universe Clarance Robot chicken Family guy American dad The Cleveland show Anime Shiki Narurto Black butler Is this a zombie Death note No. 6 Yaoi Hellsing ultimate Attack on Titan Bleach Miari Nikki Another Pokemon And more


Favourite Books
Just Manga


Education / Occupation
Nope Screw IT


Who I'd Like To Meet
A friend


My Links
http://www.quotev.com/TheHeartEater

Friends
(1)