View Pics
(24) |
View Vids
(0)
Send Message
View Journal
Jude_from_AC
Name: Jude Corvine
Age: 28
Gender: Female
Orientation: Bisexual
Status: Engaged
Location: From Washington With Love, United States
Member Since: Jul 25, 2008
Last Login: Jun 08, 2009
About Me
Hi...my name is Laura but i'm known as Jude Corvine (my stage name). I was born in Alaska but my heart lies in Washington. I am engaged to Thomas Williams, who i love more thn anything. My band is called Post Virgin Mary, we have a MySpace jst ask if u want to kno it. I am the lead vocalist & keyboardist. I like to skateboard tho i am not very good. I think Brennon Gulin will be a pro skater someday. I am not "emo"...whatever that shitt means anywayz. I love my family: my sisters Sara Jane and Monica Lynn, my mommy, my dad, grammy & papa, Paula, Thomas & his family. I also love Curtis Cross...my step brother-in-law. I also love & wanna thank Brian Pizzi, Olivia Guinn, Rachel Montgomery, Kristen Mitchell & Amberle McDaniel for bein my bestest friends.....there are actually ALOT of friends I wanna thank, but don't have the attention span to do so right now.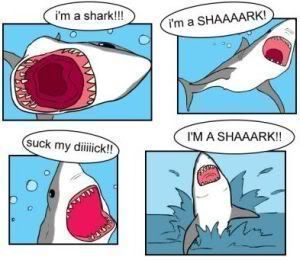 Favourite Music
gothic, screamo, punk, grunge, indie, hard rock, death metal, metal, love metal, electronica, rave, techno, etc.


Favourite Films & TV
anything by Quentin Tarantino....
horror/suspence/thriller/mystery movies
love movies
anything by Tim Burton
comedies
The Simpsons, South Park, Viva la Bam, CSI, Cold Case, Scrubs, Family Guy, Naruto....etc.
Favourite Books
At World's End, The Heroin Diaries, Long Hard Road Out Of Hell, The Vampire Chronicles, anything by J.R.R. Tolkien, anything by Piers Anthony, The Once And Future King & anything else about King Arthur, etc.
Education / Occupation
Freshman @ WRHS
Who I'd Like To Meet
Ville Valo, Quentin Tarantino, Tim Burton, Jani Purttinen, Linde Lindstrom, Bam Margera, Helena Bonham-Carter, etc.
My Links
http://myspace.com/mommyz_lil_fallen_angel
http://vampirefreaks.com/Let_There_Be_Valo
http://mygothicheart.com/poison_me_pretty
View All Jude_from_AC's Friends