View Pics
(21) |
View Vids
(0)
Send Message
View Journal
MeowBiatch
fervent
Name: Melissa
Age: 20
Gender: Male
Orientation: Bisexual
Status: Married
Location: NSW, Australia
Member Since: Aug 26, 2013
Last Login: Jan 07, 2017
About Me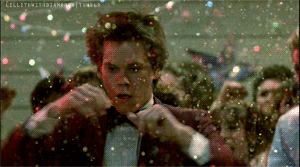 I listen to a lot of old music. My favorite genre is probably New Wave.
Originally from Seattle, WA.
I'm vegetarian & an atheist
I speak a little Italian.
Cobalt blue is my favorite color.
Unpredictable personality.

Ciao.
Have one of these, because why not.
Name :
Melissa
Nick Name :
Mel, Melo, Melmel, Melatonin, Melanin, Melancholy
Birthdate :
8th of May, 2001
Birthplace :
Seattle, WA, USA
Current Location :
Sydney, NSW, Australia
Eye Color :
Medium brown
Hair Color :
Blue-black
Height :
5'9"
Weight :
62 kilograms, 135? ish pounds I think
Piercings :
I've got double lobe piercings in both ears
Tatoos :
None
Boyfriend/Girlfriend :
I'm in a bit of a thing right now but it's not exactly a relationship. But boyfriend.
Vehicle :
I cannot drive but I love Chevy Impalas and Camaros
Overused Phrase :
"Lol"
FAVORITES
Food :
Avocado sushi or spaghetti with Napolitana sauce
Pub/Disco/Restaurant :
None
Candy :
I'm not really a huge fan of sweet things
Number :
5, 28
Color :
Blue, purple and black
Animal :
Cat
Drink :
Tea is nice, particularly rose. I also like to drink milk a lot
Body Part on Opposite sex :
Collarbones, wrists, hands, jaw
Perfume :
Sweet-smelling ones or else I get a headache
TV Show :
I rarely watch actual TV but probably X Files
Music Album :
"So" by Peter Gabriel
Movie :
Either From Up On Poppy Hill or Howl's Moving Castle
Actor/Actress :
Johnny Depp
This or That
Pepsi or Coke :
I don't have them often but pepsi
McDonalds or BurgerKing :
Vegetarian, no thank you
Chocolate or Vanilla
I'm not crazy about either but vanilla
Hot Chocolate or Coffee :
I rarely have either
Kiss or Hug :
Both are lovely
Dog or Cat :
Cat
Rap or Punk :
Punk.
Summer or Winter :
Winter without a doubt
Scary Movies or Funny Movies :
I like both
Love or Money :
Love.
YOUR...
Bedtime :
Whenever I like during holidays, 11 pm-12 am during school
Most Missed Memory :
I'm not sure
Best phyiscal feature :
I am quite attractive in all ways but I have quite nice hair and collarbones
First Thought Waking Up :
"What time is it?"
Ambition :
To become a psychiatrist.
Best Friends :
A few close friends, only one best friend really
Weakness :
I am extremely ticklish
Fears :
The unknown.
Longest relationship :
A few months
HAVE YOU...
Cheated Your Partner :
I have not.
Ever been beaten up :
No, fortunately.
Ever beaten someone up :
I have.
Ever Shoplifted :
A couple of times.
Ever Skinny Dipped :
No.
Ever Kissed Opposite sex :
Yes.
Been Dumped Lately :
I am usually the one that ends relationships.
IN A GUY/GIRL
Favorite Eye Color :
I don't fuss about it but I do like blue eyes
Favorite Hair Color :
I really do not mind.
Short or Long :
I don't mind as long as you look nice
Height :
Must be tall.
Style :
I move between classy with a hint of goth and metalhead.
Looks or Personality :
Both are crucial. You may be cute, but I won't give you a chance if you have no redeeming qualities/a good personality/intelligence.
Hot or Cute
Both
Muscular or Really Skinny :
Healthy
RANDOMS
What country do you want to Visit :
I'd like to go to Canada
How do you want to Die :
I'm most likely going to end up committing suicide
Been to the Mall Lately :
Why, yes I have actually
Get along with your Parents :
I don't really have much regard for any of my family
Health Freak :
Occasionally
Do you think your Attractive :
Most of the time
Believe in Yourself :
I'd say I do
Want to go to College :
Yes.
Do you Smoke :
Not casually but I have
Do you Drink :
Although against the law, I do
Shower Daily :
Every second day as my skin becomes extremely dry easily
Been in Love :
I'd say so
Do you Sing :
Sometimes
Want to get Married :
Sure, why not
Do you want Children :
Most likely not, I have no regard for children
Age you wanna lose your Virginity :
3,000
Hate anyone :
I wouldn't say so
Take Survey
Create Survey
Favourite Music
The Smiths
Talking Heads
Fleetwood Mac
Genesis
Phil Collins
The Beatles
Chicago
The Cure
New Order
Peter Gabriel
Dead Kennedys
Mac Demarco
Prince
David Bowie
Bryan Adams
Neutral Milk Hotel
Favourite Films & TV
The X-Files
The Young Ones
The IT Crowd
The Simpsons
Futurama
American Dad
Avatar: The Last Airbender
Daria
Vampire Knight
Ouran Highschool Host Club!!!
Psycho-Pass
Rosario + Vampire
Yosuga No Sora
Guilty Crown
Kotoura-san
Howl's Moving Castle
Spirited Away
Kiki's Delivery Service
Princess Mononoke
Whisper of the Heart
From Up On Poppy Hill
My Neighbor Totoro
The Wind Rises
Castle in the Sky
The Cat Returns
Nausicaa of the Valley of the Wind
Ponyo
Pirates of the Carribean
Beetlejuice
Favourite Books

The Hunger Games by Suzanne Collins
The Saga Of Darren Shan by Darren Shan
The Saga Of Larten Crepsley by Darren Shan
Harry Potter by J.K. Rowling
Stupid White Men by Michael Moore
My Life by Bill Clinton (ily Bill)
Divergent, Insurgent and Allegiant by Veronica Roth
Education / Occupation

10th grade


Who I'd Like To Meet
My Links