About Me
xxits_just_mexx aka Sophie is my fav pookie person

<3 here on soemo and if anyone on here will ever hurt her then i will personally come and pookie-slap u for doing soo XD >:3 
I am proud of being SWEDISH/NORWEIGAN/GERMAN <3
Favourite Music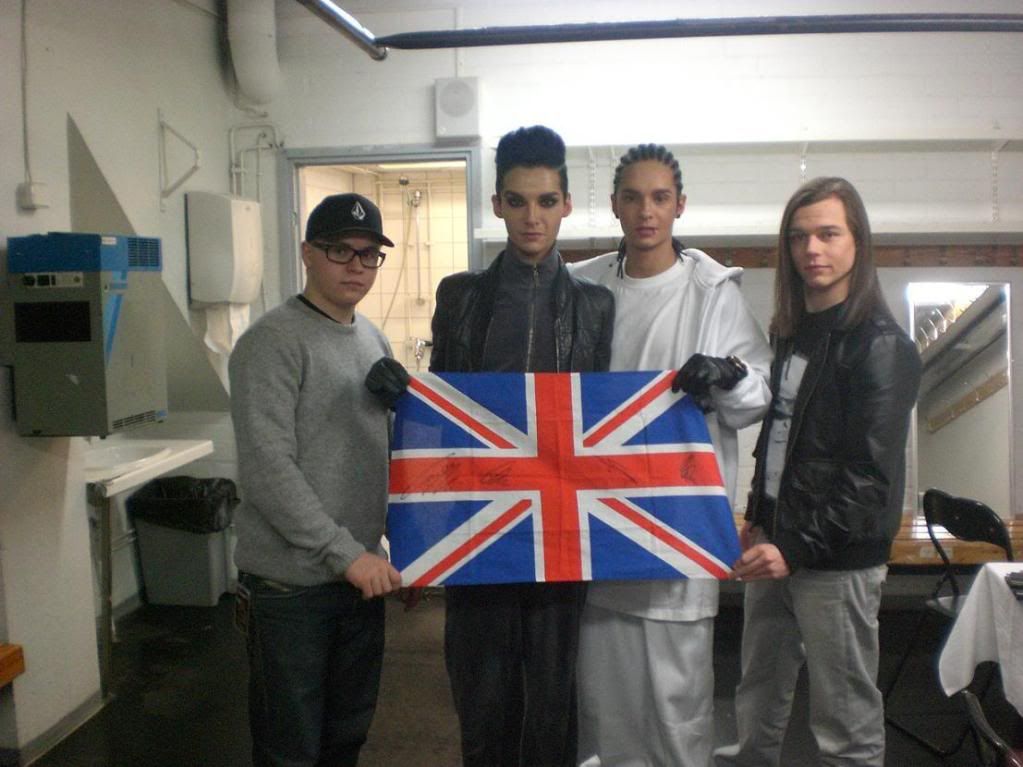 Cinema Bizarre Ich lieben en mein herzen für immern <333 (2007-2010) I will always love their music even if they r still not a band anymore <333
Favourite Films / TV / Books
Education / Occupation
Who I'd Like To Meet
Pictures
Journal
Aug 13 2020, 01:27 AM
I'm so tired of being here Suppressed by all my childish fears And if you have to leave I wish that you would just leave 'Cause your presence still lingers here And it won't leave me alone These wounds won't seem to heal, this pain is just too real There's just too much that time cannot erase When you cried, I'd wipe away all of your tears When you'd scream, I'd fight away all of your fears And I held your hand through all of these years But you still have all of me You used to captivate me by your resonating light Now, I'm bound by the life you left behind Your face it haunts my once pleasant dreams Your voice it chased away all the sanity in me These wounds won't seem to heal, this pain is just too real There's just too much that time cannot erase When you cried, I'd wipe away all of your tears When you'd scream, I'd fight away all of your fears And I held your hand through all of these years But you still have all of me I've tried so hard to tell myself that you're gone But though you're still with me, I've been alone all along When you cried, I'd wipe away all of your tears When you'd scream, I'd fight away all of your fears And I held your hand through all of these years You still have all of me, me, me
Jul 04 2018, 10:20 AM
Well only 2 days until i will meet the guy i am in love with :D <3 like i am soo excited .. almost crying :3 like we couldnt wait any longer too meet each other again and noone of us gives a fuck about a certain unfortunate person that he has in his life :3 fuck that woman c: anyways i have such butterflies in my stomach and i am all giddy and shit :3 it feels like the first time u fell in love with someone <3 I just wanna scream out how much i love this guy :3 and he has been in love with me for 10 years but well i was stupid too diss him a lot of times before for assholes and bad boys that led me nowhere and i will regret doing that for a long time >.< anyways i have never felt such strong attraction and feelings for someone before and i am like sooo deeply feeling love and such :') <3 I talked to him on the phone again some days ago for like 37 minutes but we have talked on the phone some years ago for like 2-3 hours :3 and i have never been liking talking on the phone with anyone really but he is special and i really loved hearing his voice again and he is soo manly and tall im just like 5'4 ft/160 cm and he is like 6,1 ft / 187 cm xD :3 i will look so cute close too him but he has huge and sexy arms/biceps cobvered with tattoos and he has said that he will like lift me upp to kiss him in some cases c: Well he is already talking about us and what WE will have in the future and i dont know when but he has told me that he will prolly in 1 year or so i think like propose or something c: and im like OMG .. hehe i have always dreamt to be engaged to someone and then later on married and etc :3 because i have always been on the hunt for that special one to settle down with :3 I feel like i am on cloud nine or like little sweet pink clouds walking on such each and every day :D and i have never been this happy before about anyone and we are both born on the same day and same year just hours apart .. apperantly he is born 2:30 am and i was born 4:00 am the 26 th of october 1990 c: <3 like really what r the odds and chances that 2 people born on the same day and same year to find each other? Not that big and its really special <3 To end with these romantic songs :
Jun 25 2018, 09:13 AM
well i dunno but my dating life goes up and down xD well i dunno how many even read my journal on here :P i only write down my thoughts on life and etc on here.. but well that guy from before was just as i thought a fuckboy but im fine now he was prolly just a rebound thing anyways got 2 netflix and chill days out of that and thats well nice :O
and then there were 2 guys i was interested in and im kind like having options when it comes too guys lol that may sound cruel to some people.. but in todays world when it comes to love then theres more of a game than not :D
well one of the guys i was interested in he was all about sex and wanting to have achild and i was like chill the fuck lol and i dont wanna have kid now lol i wanna travel a bit more before i settle down lmao but anyways found out that he was an ex-criminal and had convictions of burgulary and assault on people sooo yeh that ended my interest in him because i have already been with psychopaths/criminals and that elmost ended my life soo nope.. lol
the other guy thou has had a crush on me for about 10 years now but stupid as i was when i was younger then i dissed him for assholes and bad boys lol anyways and the first time when talked on the phone like 4 years ago that was amazing like we talked for hours and hours until late at night and we have only met once so far and then well have always kind of had contact back and forth but the only thing is that he r married at the moment and well he aint happy in that marriage and people i have talked with about that says he will never leave his wife for you but yeah he will because the first thing he did some days ago was to flirt with me without me not starting it :P and well his wife r trying to put him down with asshole stuff and she is a stuck up skinny bitch xD :P anyways since i aint no homewrecker we both has agreed not too do anything sensual and love stuff and meet up in that way until his marriage is ending/ or at least getting separated .. its really hard too wait for a bit when u really care for another person and like that person and knowing he is unhappy.. well i well feel that theres something about this guy we both are born the same year and the same date in october as well and we r a lot alike.. enjoy the finer things in life, cultured, kind of the same taste in music and he a real sweet heart because has told him about the abuse and other horrible stuff i have been through with 2 of my 4 exes and he said that he wants nothing more than be making me feel safe again and treat me like the princess i am (well dark princess lol) and he r even trying to impress me by talking about 2 of my favorite interests : horror and crime ( some people may think those interests especially crime r disgusting) anyways back to the story .. he has a lot horror related stuff like freddie kreuger collection stuff and a lot of horror stuff and im like yessssss.. *.* plus he has a lot of tattoes and that with piercings are hella attractive for me wooo well i really want this particular guy and no marriage are gonna stop me from getting him <3 :P anyways to end 2 love songs the decribe how i feel for him:
Jun 17 2018, 10:04 AM
I am so happy :D i have been meeting this wonderful guy that i have been after 2 days this week so far :D <3 a bit on wednesday and him staying over saturday night.. and we will maybe meet up at his place later on today after he has been working.. :D and i dunno i havent had this intense feelings of passion towards another human in a long time... :')
I am not sure what we have but i am deeply so deeply interested in him and the chase after him is really worth and it peaks my interest so much <3 and i i thought first that he was maybe a bit shallow and etc.. but he has a really beautiful soul and makes me smile like noone has does for a long time and makes inappropriate jokes but thats the best kind of jokes :D <3
That he is 4 years younger and so damn beautiful isnt making it all worse :D really is good for my self-confidence that he loves me
I really do deserve to be happy :D and i do not want for this adrenaline of love and lust to end..
Jun 09 2018, 09:56 AM
Well my depression are going up and down and thats mainly because my anti-depressants doesnt work much at all but will see a specialist doctor in psychology in 11 days and hopefully find myself a new med to be on .. and yeh being on some meds against depression, anxiety, insomnia and my all mental well being isnt that fun >.<
well hasnt been having that date with the guy i fancy/have a crush on because of some circumstances but i kind of like this lovegame thing we have going on for some weird reason xD it really turns me on in some way :D and i usually get what i want when it comes and i really badly want this particular guy <3 i dunno its really all about him : his looks, that he is a few years younger than me, has had a hard life like me in the past and etc
Its really nice to be in love/having a crush on someone after ending my boring and not that great past relationship with my latest ex boyfriend.. he was nice and that but boring wouldnt open up in so many ways and had huge debts and took advantage of my generosity when it came too money so r still happy that i broke up with him although we r friends still and thats nice :)
well to end with this song:
Jul 20 2017, 05:33 AM
Well i just wanted to went that i am really tired and pissed of an member on here.. and i will tell his nickname on here.. RY ..
I havent done anything to this young man and he just keeps on going on at me.. like calling me childish and yeh i am a bit of that yeh.. but still talking about wanting to kill me on the forums and i know that shit aint real but i dont feel comfortable with people thinking that of me and wanting to do that.. that is truly creepy.. I am always a nice person but i have my limits and my limits with this dude is soon reached... and i dont feel like i like to have him still on this site xD i am very self-absorbed now but he should learn how he talk to people and he has said that he is younger than then age u should be soo that should be looked up by the authority on here :P
anyways i love all of u other people on here
xxxxx <3 this song will say it all with my mood at the moment >:P
Jul 05 2017, 11:13 AM
hiya all :D just wanted to share this awesome song by katy perry feat. skip marley : :D <3 anyways i hope all of u will have a veryyyy happy day and week <3 and do not forget to socialize and not be on the laptop, smartphones and tablets and such just enjoy the life to the fullest :D lots of love from me <3 :D xxx
Jul 02 2017, 03:44 PM
Hiya all lovelies <3 I have a new boyfriend this all went as i have hoped and i finally got My dream man Fredrik <3 he is everything i want in a man: handsome, cute, kind, generous , sexy, faithful and so on :3 i can really see myself living the rest of My life with him <3 i really deserve love because of the shitty life i have had with the most recent ex being all violent and scary on me :-/ I am so in love and he gave me slippers, roses and a card and etc already :) Thats all :3 Love to all of u <3 xxxxxxxx
Jun 19 2017, 03:25 PM
It was such a loooooooong long time since i last updated this one :D well my life is quite good atm :D I have a guy i like now and that likes me back and we will finally meet next week for the whole weekend :D awesome sauce <3 I havent self-harmed in over 2 months now and i hope it will stay that way :D I will go to the south of Sweden for a few days starting tomorrow to meet some people i know there and celebrate midsummer and such :) what to write more uhm .. YEAH will be on here more not all the time but more frequent at least :P a lot of members on here i see :D thats awesome :D <3 this is the best emo/alternative site after all a good song to think of nowadays : i think thats all for now :D and may all u people be happy and such :D <3 u can sprinkle that shit everywhere :D
May 30 2015, 08:52 AM
Well i guess that it is time for me too update my journal of my life atm :P These past like 8 months has been a rollercoaster from hell and too happiness and then down too hell and it continues like that... I dunno why my break up with my latest ex made me soo depressed and i still am that.. well our relationship was stormy as hell .. with threats and other nasty stuff made towards me and things i never thought would happen to me . -.-" I have no idea how i always seem to attract the most damaged and dangerous towards me :/ this song sure seems up my life ahah >.< Well i am still fighting through my shitty life and has tremendous support from my granny and her hubby ( i live with them atm because i cant live at my apartment because of bad stuff that happened there between me and my ex.. I have trie to take my life numerous times these pasts months by self-harming, mixing sleeping meds with alcohol/central stimulantia drugs/energy drinks but nothing works ( which is good i suppose) :P I am also in need of being on really have sleeping/ anti-psychotic drugs to make me sleep to forget all the bad stuff i had been through last year... I do know that i should have been contacting the police about some of those serious stuff but i am still afraid of my ex bf and what he would have done if i would have been doing that... Well i do hope that i will get better real soon ... and will soon get a special kind of theraphy that will help me get rid of my need to self harm when i feel depressed(u people that thinks that self harm will solve anything , u r all wrong that only makes stuff worse and u end of getting nasty scars... NEVER DO THAT or try drugs...!) I can say that have tried some narcotics with alcohol numerous times last year and r on heavy sedative drugs atm because of my high level of anxiety so it have gotten as to that my heart has been affected a little somewhat so that i will be needing to have a pulse/blood pressure meter for a few days soon to monitor how high my pulse is during more than 24 hours and may be needing light heart medication to calm down my high pulse that i have always nowadays(its not fun hearing that u may need to have that when u r as young as i still am) To everyone here that knows me kind off and too the people on here that i do know IRL ... i <3 you guys soo much <3 and thanks for being there too support me when i am at my worst <3 I am possibly sure that not many reads this journal entry lol but yeah i just needed to write my feeling down somewhere :) Peace and love to y'all <3333 xxxxx